Education
Education has been and continues to be an important part of Chapter 691. We have two EAA Technical Counselors and an EAA Flight Advisor that are available to help homebuilders with the process of building and test flying an experimental amateur built aircraft. Their services are free and include helping the homebuilder to document the construction to aid in getting the aircraft airworthiness certificate.
We regularly schedule presentations on a variety of aviation related topics for our members, and we have a Science, Technology, Engineering and Math (STEM) Program to get kids interested in aviation and help them develop the skills they will need in the future.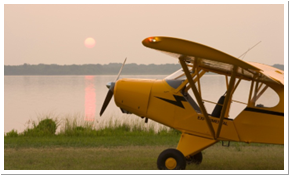 Workshops
Learn aviation basics
Engage in hands-on activities
Explore aviation as a career or hobby
Meet others, have fun
Upcoming STEM Activities
Young Eagles Workshop March 11, 2023 Los Alamos Airport
Composite Structures Class April 15, 2023 Los Alamos Airport
RV-8 Sonex Wing Construction June 24, 2023 Los Alamos Airport
Electronic Controlled Ignition and Fuel Injection Presentation November 18, 2023 Santa Fe Airport
Electric Dragonfly Aircraft Project
Goals of the Project
Attract and introduce young people to aviation.
Create Science, Technology, Engineering, and Math (STEM) activities for students.
Teach aircraft building skills.
Build an electric experimental aircraft to race in the Pulitzer Electric Aircraft Race

Future STEM Projects
Build a wind tunnel to evaluate the Dragonfly aerodynamics.
Model the aerodynamic performance of the Dragonfly with Computational Fluid Dynamics software.
Build an RC model of the Dragonfly and measure its performance.
Build a flight simulator for the Dragonfly.
Create a spreadsheet for the racing crew to use to build a flight plan for each leg of the race.
Design some fairings and cooling ducts for the Dragonfly and build them with a 3D printer.